Let's focus on business, and let us handle your operation
Experience the power of customized software solutions tailored to your unique business needs
Manage Service
Focus on your core business while we handle your IT infrastructure with our reliable and proactive Managed Service solutions.
IT Operation
Stay ahead of technological challenges with our expert IT Operations support and services.
Dev Opps
Maximize efficiency and reliability with our end-to-end DevOps services, enabling continuous integration and deployment.
Data Analytics
Harness the potential of your data to drive growth, optimize processes, and uncover new opportunities with our cutting-edge data analytics expertise.
The IT Industry: Fueling Digital Revolution.
The IT industry is at the forefront of the digital revolution, propelling innovation and shaping the future of business and society. With its vast range of technologies and solutions, including software development, data analytics, cloud computing, and cybersecurity, the industry drives efficiency, enables connectivity, and unlocks new possibilities.

In a world driven by data and technology, the IT industry plays a pivotal role in transforming businesses. It empowers organizations to streamline operations, enhance decision-making, and deliver exceptional user experiences.
why Choose us as your partner?
Choosing us as your partner offers several advantages that can greatly benefit your business.
Solution For Small Business
Our tailored technology solutions empower small businesses to streamline operations, increase efficiency, and drive growth in a competitive market.
Focus On Your Customers And Products
Our solution for small businesses focuses on empowering them to prioritize customer satisfaction and product excellence, enabling them to build strong relationships and deliver exceptional offerings that drive success.
Save Your Time And Budget
Our small business solution is designed to help you save valuable time and optimize your budget, allowing you to allocate resources efficiently and focus on strategic initiatives that fuel growth and profitability.
what can we offer?
IT Infrastructure Setup and Support
We can assist in setting up a reliable and scalable IT infrastructure for your business, ensuring smooth operations and minimal downtime. Our support services ensure that your systems are well-maintained and optimized for maximum performance.
Software Development and Customization
We specialize in developing customized software solutions that cater to your unique business requirements. From web applications and mobile apps to enterprise software, we can build solutions that streamline processes, enhance productivity, and improve customer experiences
Cloud Computing Solutions
We can help migrate your business applications and data to the cloud, offering increased flexibility, scalability, and cost efficiency. Our expertise in cloud computing enables us to recommend and implement the right cloud solutions, such as Infrastructure as a Service (IaaS), Software as a Service (SaaS), and Platform as a Service (PaaS).
Data Analytics and Business Intelligence
Our data analytics services can help you harness the power of data to gain valuable insights, make data-driven decisions, and identify growth opportunities. We can assist in data collection, analysis, visualization, and reporting, enabling you to drive strategic business initiatives.
IT Consulting and Strategy
Our team of experts can provide consulting services to help you align your technology strategies with your business goals. We can assess your current IT environment, recommend improvements, and develop a roadmap for future technology initiatives
Support and Maintenance
We offer ongoing support and maintenance services to ensure the smooth operation of your IT systems. Our dedicated support team is available to address any issues, provide troubleshooting assistance, and perform regular maintenance tasks.
what people say about us?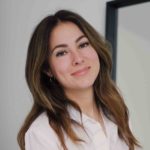 D. Mario, business owner
⭑⭑⭑⭑⭑
Working with rosebaytech has been a game-changer for our business. Their expertise and tailored solutions have helped us streamline our operations, improve customer experiences, and drive growth. Highly recommended!"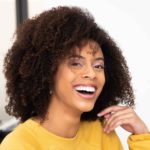 Martini, Marketing Director
⭑⭑⭑⭑⭑
Their strategic guidance and expertise have helped us optimize our technology infrastructure, save costs, and stay ahead of the competition. Their support team is always there when we need them, ensuring our operations run smoothly.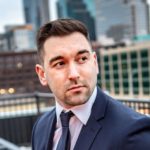 Mat, general manager
⭑⭑⭑⭑⭑
Their proactive approach to protecting our data and systems has given us peace of mind. They identified vulnerabilities, implemented robust security measures, and provided ongoing monitoring to keep us secure. Their expertise in cybersecurity is unmatched.